Tuesday, July 22 at 10 a.m. – Loan Modifications and Your Title Policy
Presented by Frank L. Tortora III, Senior Title Officer, Investors Title Insurance Company
Click HERE to download Frank's presentation or here to view the recorded webinar.
Webinar Summary: Loan modifications are an essential and valuable tool to assist both lenders and borrowers as they adjust to the numerous changes that could occur over time. Whether an additional influx of capital, or an extension of the repayment terms, a properly executed loan modification works as a way for the lender to retain priority while adjusting to the economic demands of the borrower. In this webinar Frank reviewed the lenders policy and focused on how a modification may negatively impact the lender's priority and loan policy. Additionally, Frank discussed various endorsements which are available to alleviate this risk.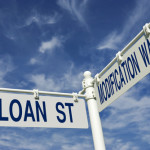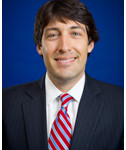 About the Presenter: Frank Tortora joined the Corporate Legal and Underwriting Services Department of Investors Title in 2013. Prior to joining Investors Title, he was an associate at a firm in Raleigh, North Carolina where he practiced corporate, estate, residential, and commercial real estate law for six years. Mr. Tortora holds a Bachelor of Arts degree from the University of North Carolina at Chapel Hill and a Juris Doctor, cum laude from the Columbus School of Law at Catholic University of America in Washington, D.C.