Here's What a Few of Our Clients Have to Say About Us!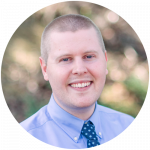 VTC has been a vital asset to our team. Their knowledge, customer service, and punctual title reports has made our processing times from application to closing much quicker! Our clients love the ability to close anywhere, anytime with their mobile closing ability. You guys Rock!
~Wally Andrus, Loan Office, ALCOVA Mortgage, Blacksburg, VA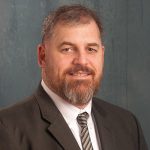 I've been working with VTC on construction loans for 10 years.  They take what is a complicated process for so many title companies and make it simple.  It's an easy decision to recommend them.
~Scott Hine, Branch Manager, Assurance Financial, Fredericksburg, VA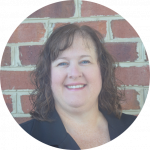 I've had the pleasure of working with Virginia Title Center and its exceptionally knowledgeable staff for over 17 years.  Their attention to details as well as their high integrity gives me great confidence in their handling of my customers' real estate transactions.  From title to the closing, Virginia Title Center sets the bar in the industry!
~Tracie A. Gallahan, SVP, Mortgage Division Manager, First National Bank, Lynchburg, VA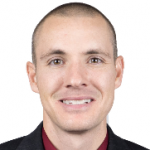 Virginia Title has been wonderful to work with.  What seems to set them apart is pricing, responsiveness, turn times, and accuracy.  I never have to ask for something twice & title work is always in hand nice and early.  Any questions and I always get a prompt response.  Thank you Virginia Title for being on top of your game!
~Brad Harris, VP of Mortgage Division Roanoke & NRV, Bank of the James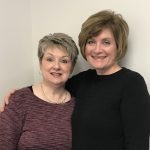 Our bank has worked with Virginia Title for many years and we have found them to be very prompt in getting us the required information, which enables us to schedule a timely closing for our customer.  The settlement processors provide superior service and is a pleasure to work with. We highly recommend Virginia Title for any real estate closing needs.
~Jay Jordan and Cara Mitchell, First Bank & Trust, Bridgewater, VA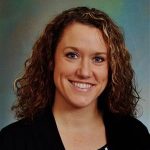 Virginia Title Center provides excellent service! I love that they stay in constant communication from ratified contract to recording at the courthouse. I couldn't ask for a better settlement agency!
~Julie Kingery, REALTOR®, RE/MAX Mountain to Lake Realty, Rocky Mount, VA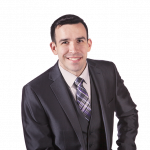 You all have shown such compassion for those going through the process of buying or selling real estate. as REALTOR® I make it a priority to ensure my clients are comfortable working with, and do everything I possibly can to make this, sometimes daunting experience, easy and memorable. I know that when I bring them to VTC for their settlement, it will be completed correctly, with care and a smile! This is so very valuable to my success, because who I recommend is a reflection of my character and how I do business.
~Daniel Wickham, Senior Associate, Poe & Cronk Real Estate Group, Roanoke, VA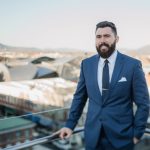 I've been using Virginia Title center for some time and I can say without hesitation that they are the best in the business. Not only do they provide great service but they save my clients money by offering their services at affordable prices. Whenever I need to close early or get something done in a hurry the Virginia Title center staff is always helpful and efficient. I know that when I send a client to them that everything will run smoothly and for that I am grateful.
~ Austin Lovell, Lovell Real Estate at Keller Williams, Roanoke, VA
"Another smooth transaction with VTC! Outstanding proactive communication and a knowledgeable team of professionals from beginning to end. I trust my clients are in good hands and that every detail will be taken care of to create a seamless process."
~Commercial Loan Officer, Community Bank
"Virginia Title Center is our go-to partner for our commercial title insurance needs. Competitive pricing coupled with a friendly and knowledgeable staff provides value-added service to both the bank and customer.  We appreciate the strong relationship we have built over the years and look forward to working with VTC in the future."
~Chief Lending Officer, Community Bank  
"From the first hotel transaction with Virginia Title Center, we were impressed that the settlement processor was very prompt to reply to our emails and was always on top of things. She provided such a great service experience that our client chose to work with her and VTC on the next four hotel projects. The take-charge approach and proactive communicating with all the parties in the transactions resulted in saving time and effort in resolving potential complications. We look forward to working with VTC again in any future qualified projects.
~National Hotel Financing Broker
Trusted Partners
We are fortunate to have the opportunity to partner with some of the finest organizations in the region to give back to our community.