View Jack Konyk's PowerPoint Presentation by clicking here. Gain insights into the impact of Dodd-Frank on Real Estate Lending
Do the ever-changing regulations have your head spinning? If so, then this webinar will be time well-spent for you!
The recently finalized rules under Dodd-Frank pose incredible risk and complexity for the real estate lending industry. Jack Konyk, a prominent voice for the industry with legislators and regulators at all levels of government, will lead a discussion during this June 4th FREE webinar beginning at 2 p.m.
Jack is a well-respected expert on Dodd-Frank issues that impact real estate lending. Not only is he knowledgeable about the issues and what lenders need to do to prepare, but he's also plugged into some great circles politically. He will be able to provide insight as to what's moving or not in Washington as it relates to mortgage reform and the key issues for the industry.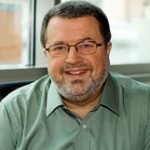 John "Jack" V. Konyk
Executive Director, Government Affairs Weiner Brodsky Kider PC